Brooklyn, NY Root Canal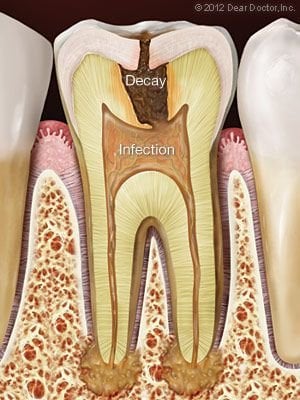 If you have a badly decayed or infected tooth, it may not be too late to save it. At Zenith Dental Arts in the Park Slope neighborhood of Brooklyn, New York, Lior Neuman, DDS, offers root canal therapy to prevent tooth loss after serious damage or infection. To schedule an exam or find out if you need a root canal, call or schedule your appointment online today.
What is root canal therapy?
Root canal therapy is a dental procedure that removes the soft center of your tooth to save it from serious decay and imminent tooth loss. This soft center, called the pulp, contains all of the nerves, blood vessels, and tissues that keep your tooth alive. If it's damaged or inflamed, it can be extremely painful and can lead to tooth loss if left untreated.


What happens during a root canal therapy appointment?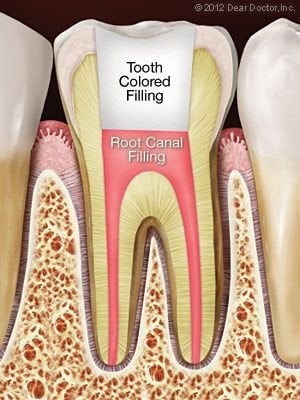 At your root canal therapy appointment, Dr. Neuman starts by putting a numbing gel on your gums and injecting an anesthetic to the area. Then, Dr. Neuman makes a small hole on top of the affected tooth. Using a special tool, he removes the pulp of your tooth through the hole and cleans all of the canals inside.

Next, Dr. Neuman coats your tooth and gums with an antibiotic to prevent infection. Then, he fills and seals the tooth with a soft material to temporarily protect it from further damage. You'll need to come back in for a follow-up appointment a few days after the root canal therapy. Dr. Neuman X-rays your tooth to check for any infection and replaces the temporary filling with a permanent one.

Do I need root canal therapy?
A root canal is necessary if the pulp inside your tooth is damaged, decayed, or severely inflamed. Common causes of such damage are:
Untreated cavities
Too many dental procedures on one tooth
A chip or crack in your tooth
An injury that damaged the inside of the tooth

There are a few signs and symptoms to watch for that can indicate your need for root canal therapy. Call Dr. Neuman to make an appointment if your teeth or gums are:
Painful
Inflamed
Discolored
Warm or hot
These are symptoms of damage to the pulp in your teeth. Getting a root canal alleviates the pain or pressure that you feel from inflammation.


Are root canals painful?
Since your mouth is numb during the root canal procedure, you won't feel it happening. Once the anesthetic wears off, your mouth might feel sore for a few days and your gums may swell a bit. This can be treated with an over-the-counter pain reliever. Ultimately, your root canal alleviates more pain than it causes.


Do you need a root canal or would like to learn more? Call Zenith Dental Arts at our Brooklyn, NY office today
to schedule an initial exam. Call (917) 921-8666 for more information or to Request Appointment!